1923 Packard Sport Touring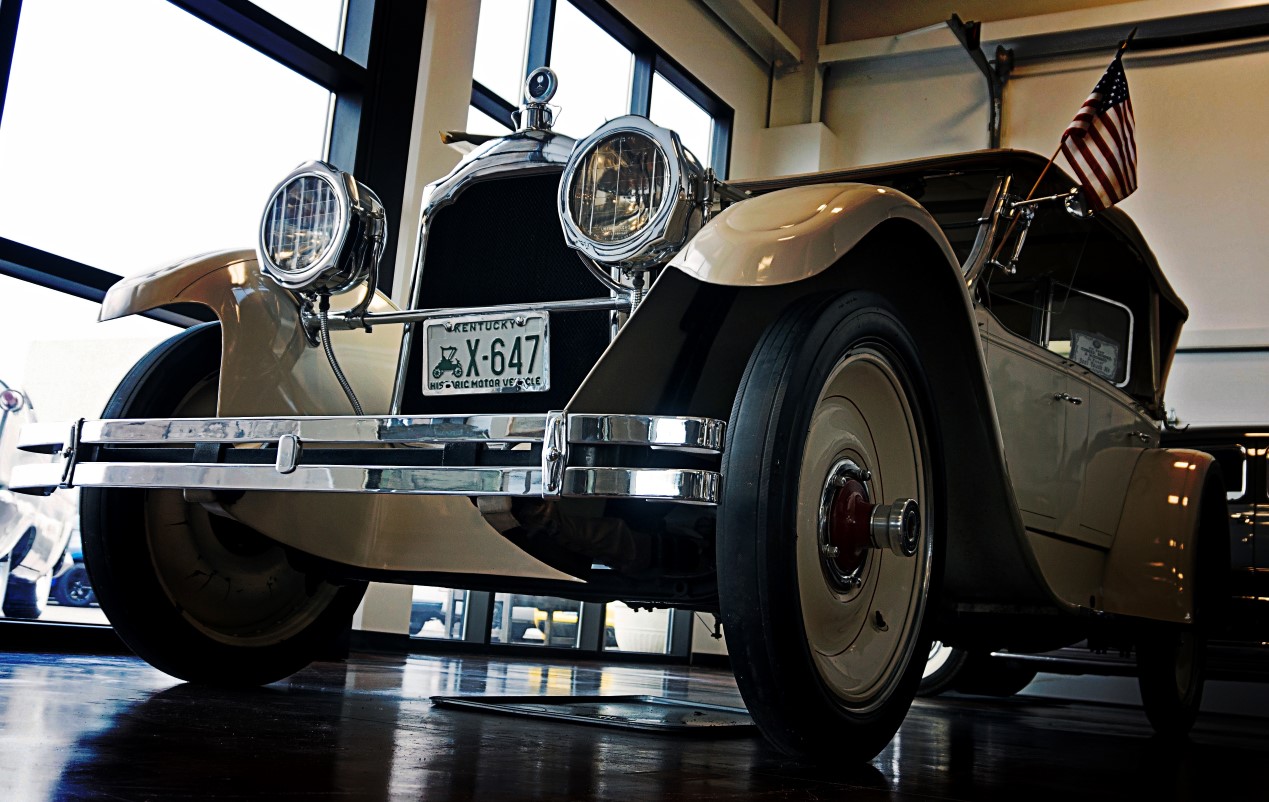 Clearly identified by its yoke-shaped radiator and its fluted hood, Packard was one of the great automotive names during the first half of the 20th century. Packard stood for fine engineering, long life, luxury and prestige. It was often the car of choice among up-scale buyers.
from 1899, when the first Packard was built in warren, Ohio, until the last one came off the line in 1958, the company produced 1,610,890 automobiles. During world war II, Packard built many of the rolls-merlin engines that powered our p51s and great Britain's spitfire fighter planes.
The 1923 Sport Touring on display here is one of the first Packard single sixes. The single six was introduced in 1922 as a successor to the cylinder twin six. At half the weight and at much lower cost than the twin six, the single six had almost the same horsepower, 56HP. The new in-line six engine was a beautiful example of quality engineering, with seven main bearings and 268.4 cubic inch displacement. Disc wheels, a low slanted windshield, vent wings, leather seats and a rear seat windscreen were distinguishing features of the Packard Sport Touring. The car was an overwhelming favorite among so-called "smart set" of the "Roaring Twenties."
This Packard was formerly in the Herbert and Mary Krombholz collection, Cincinnati, Ohio.