1919 Model T Ford Coupe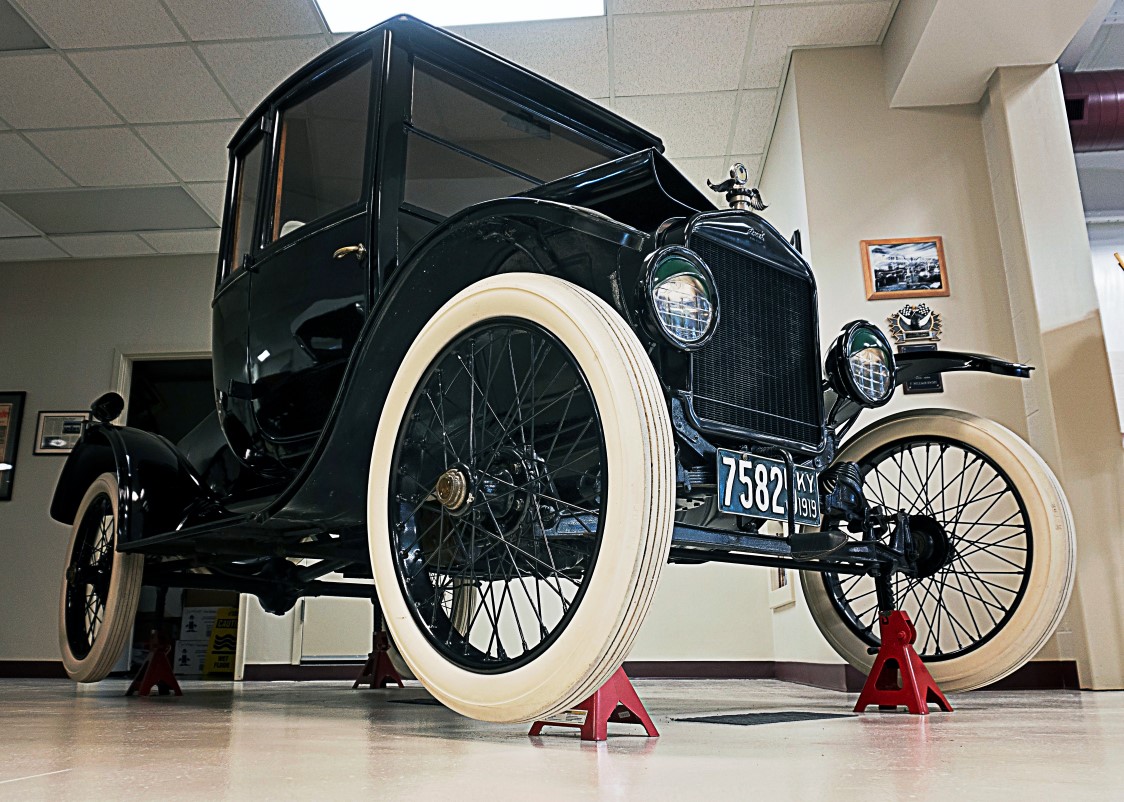 This coupe is quite different from most Model T Fords.
Instead of the standard 20 horsepower engine, the car has been modified with a special racing engine. It has a two speed rear axle.
It also has oversize Rocky Mountain Brakes.
It has shock absorbers, and an electric starter.
Turn signals were installed when the car was restored several years ago. Stream line styling did not come along until the 1930s, and to see the boxey Model T Ford rolling down the road at 50 miles an hour is indeed a sight to behold.