1964 Chevrolet Impala 409 SS Convertible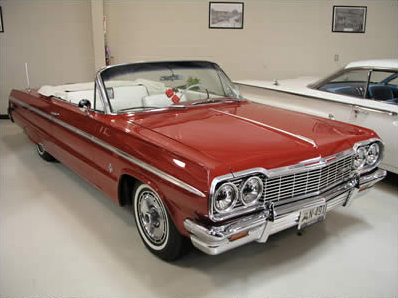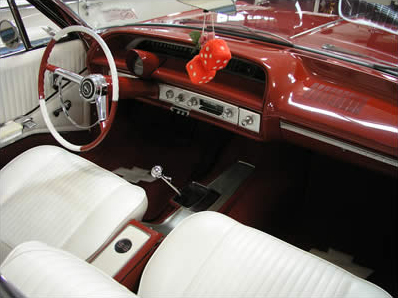 This is truly one of the finest examples of the popular Chevy 409 Super Sport Convertible in existence. It is a Body-Off-Frame, professional restoration. The project took over three years to complete.
FEATURES: 
Special Chevy 409 V-8
425 Horsepower Engine with Dual Four-barrel Carburetors
Glass Packs
Crankshaft Counterweights
Hurst Four speed "Four in the Floor" High Performance Transmission
3.73 to 1 Posi-Traction Rear Axle
Power Steering
Custom Interior
High Impact Paint
AM/FM Radio
Chevrolet Convertibles of the 1960's were special cars indeed. They were exciting then, and they are exciting today. They retain a beauty that is timeless.